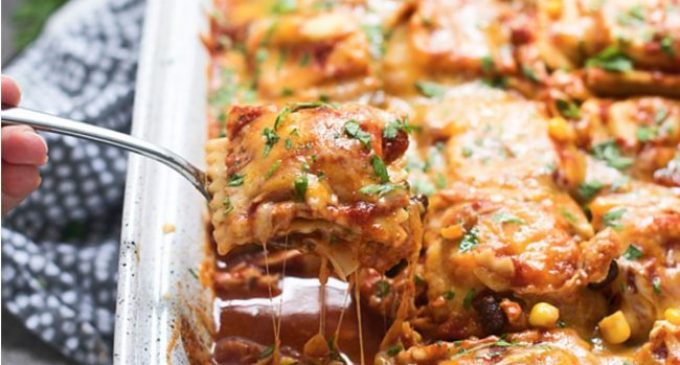 If You Can't Decide Between Mexican Or Pasta, This Amazing Chicken Enchilada Ravioli Is Perfect For Your Next Dinner!
Sometimes we want some cheesy enchiladas with a little bit of a spicy kick. However, someone else in your family might want a big bowl of cheese filled ravioli with an incredible sauce. These are the times when most people flip a coin because it is so hard to choose. They are both so satisfying and delicious.
If you have had this dilemma of what to make for dinner before, then who says you have to choose or the other at all? You can just make this fantastic chicken enchilada ravioli bake and have both at the same time. It has all the flavors you love of each dish and takes them to a whole new level that will blow your mind. All you have to do to make this is combine some tender, juicy chicken with some corn, black beans, and cheese ravioli instead of tortillas, plus the perfect blend of herbs and spices that will make this dish bursting with so much wonderful flavor!
We Have Gathered All The Ingredients And The Step By Step Directions And They Can Be Found On The Next Page.