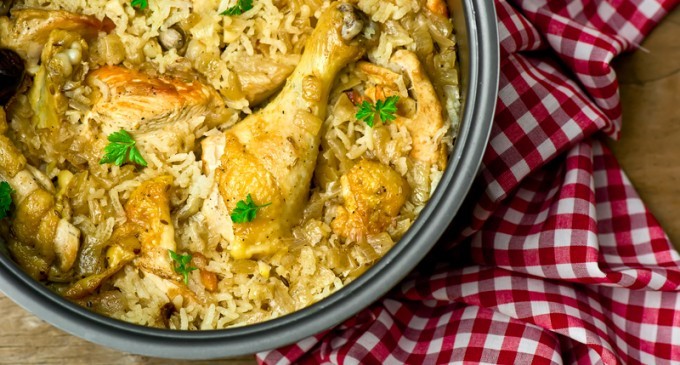 This Creamy Chicken and Mushroom Casserole Doesn't Need All Of Those High-Sodium Seasonings. There Is Some Real, Rustic & Authentic Flavors Going On!
If you're searching for a hearty dish that will stick to your ribs and keep you toasty on a cold winter's day, look no further than than this hefty but also healthy recipe that's perfect for your next gathering.
In fact, because it makes 10 servings, it's ideal for a potluck dinner for the local P.T.A or a casual get-together at a neighbor's house.
If You Are In The Mood For Something Filling & Hearty Please Go To Page (2) For The Full List Of Ingredients & Instructions To Follow…