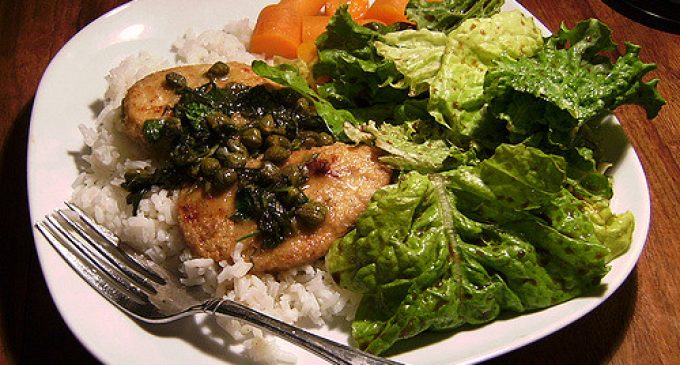 This Chicken Piccata Recipe Tastes Like It Was Prepared by a Gourmet Chef!
We love when we find a simple recipe that is easy to make, doesn't require a lot of fancy or expensive ingredients, and also looks and tastes like something you'd find at a five-star restaurant. That's certainly true with chicken piccata, which just happens to be one of our favorite chicken recipe. That's because it uses a very simple process, namely pan frying the chicken cutlets, but then dressing them up a bit with a delicious lemon-butter pan sauce that really makes all the difference.
We've tried a lot of chicken piccata recipes over the years, but this one is by far our favorite. It's so simple to make that it's ideal for a casual weeknight dinner when you don't have a lot of time but still want to serve something special. However, it's elegant enough to serve at a swanky dinner party or at a family dinner. Plus, these cutlets are  nice and crispy, while still being tender and juicy. Yum!
To learn how to make these mouthwatering chicken piccata cutlets at home, please continue to Page (2) for the full list of ingredients and complete cooking instructions.