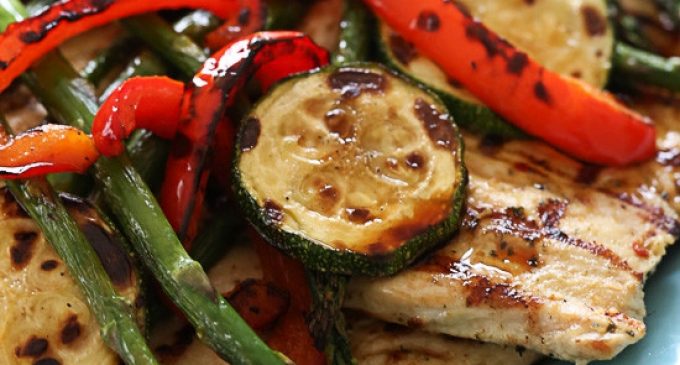 This Delicious Recipe Has Everything We Need for a Delectable Meal!
We're always looking for an excuse to use our grill. There's just something about cooking a nice juicy hunk of meat in the great outdoors over a hot fire that is oh so satisfying! It's a summertime tradition, and one we look forward to all year long. Meat's not the only thing you can cook on the grill, however; in fact, grilling your veggies gives them a nice intense, smoky flavor that really complements their natural deliciousness.
This recipe is one of our favorite reasons to head out to the backyard and fire up the grill. You start with tender, juicy and succulent grilled chicken, which is marinated in a delicious blend of pesto, garlic, red pepper flakes, lime juice, and salt. The veggies are not only grilled but then also topped in a balsamic dressing that nicely complements their grilled flavor. Yum!
To learn how to make this succulent honey balsamic grilled chicken and vegetables at home, please continue to Page (2) for the full list of ingredients and complete cooking instructions.