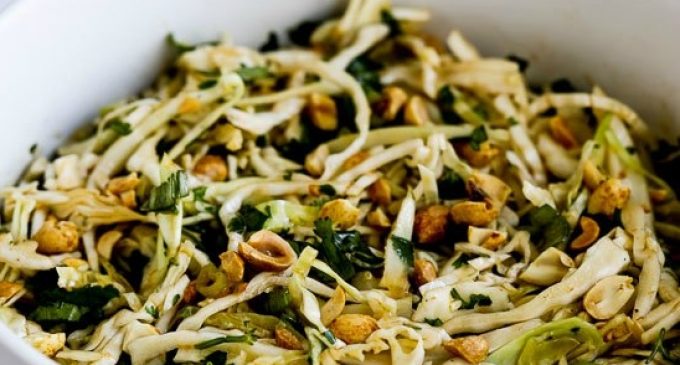 If You Like It Hot, You'll Love This Slaw!
If you're looking for a recipe that's delicious but also suitable for a wide range of people, including those with special dietary requirements or preferences, then this spicy cilantro peanut slaw is just the thing! It's loaded with hot and spicy flavor, but is also ideal for anyone looking for vegan, low-carb, gluten-free, low-glycemic or dairy-free meal options.
This amazing cilantro peanut slaw is loaded with goodies, including cabbage, peanuts, onions, and cilantro, plus a dressing made from sesame oil, soy sauce, Sriracha sauce, and vinegar and sweetener. Wow! One thing we really like about this slaw is that even if you're on a diet, you can still indulge in it. Plus, it's made with cabbage, which is not only satisfying and delicious, but also jam-packed with nutrients. Yum!d
To learn how to make this spicy, savory cilantro peanut slaw, please continue to Page (2) for the full list of ingredients and complete cooking instructions.