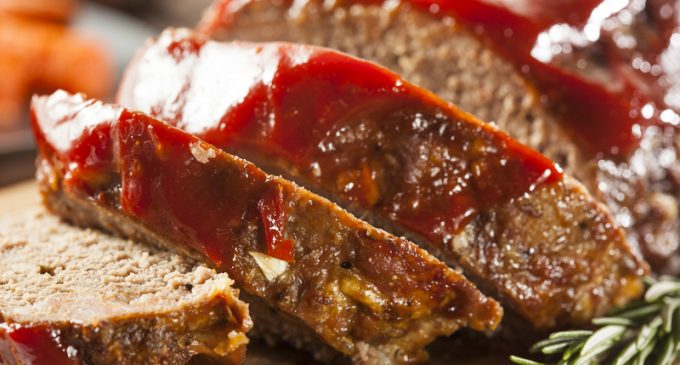 Just One Bite Brings Back Treasured Childhood Memories!
Meatloaf is one of those all-American dishes that makes you feel all warm and cozy inside and brings back fond memories of sitting around the dinner table with the family as a kid, back when things seemed so much simpler. It's also a hearty and versatile main course that goes with pretty much anything, from salad to green beans. That's one reason we serve this tasty dish at least once a week.
As much as we like it, however, we've had trouble replicating the sumptuous meatloaf our mother and grandmother made when we were kids. Until we found this recipe, however. Seriously, this is the only meatloaf recipe you'll ever need…it's just that amazing!
To learn how to make this traditional meatloaf recipe at home, please continue to Page (2) for the full list of ingredients and complete cooking instructions.