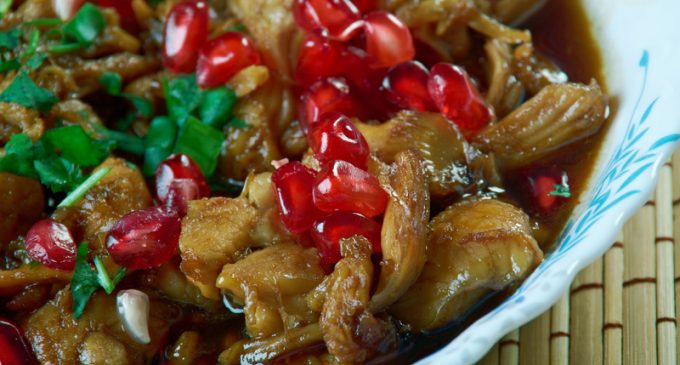 If You Need Something Comforting And Warm To Enjoy, Then You Have To Try This Incredible Persian Chicken Stew With A Walnut And Pomegranate Sauce!
As soon as it starts getting cooler outside, many of us start thinking about all those soups and stews we could make. A great soup or stew just does wonders to warm us right up. It seems impossible not to feel better after some hearty stew or soup.
If you are in the mood for a stew but want to try something a little different, then this Persian Chicken Stew is the perfect dish for you. It is made with juicy chicken breasts, a crisp onion,  an amazing blend of herbs and spices and a unique ingredient that makes this stew the best one you will ever have in your whole life! Once you try this stew, no other stew will compare.
For The Full List Of Delicious Ingredients And The Step By Step Directions To Follow, Please Head On Over To The Next Page.