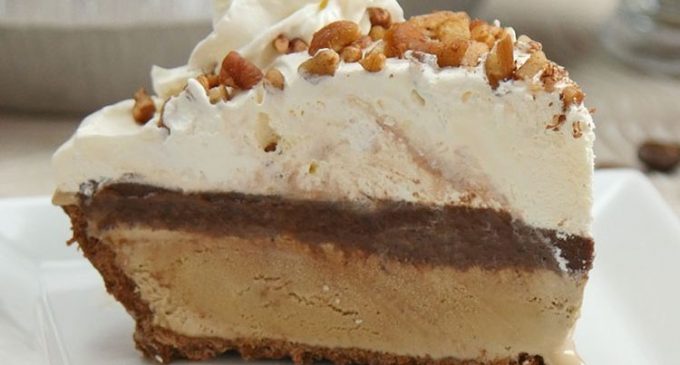 Here's everything you need to make this enticing coffee ice cream pie. This pie will go quickly, so you might want to make two!
Ingredients to Gather
2 ounces unsweetened chocolate
1⁄4 cup butter, cubed
5 ounces evaporated milk
1⁄2 cup sugar
1 pint coffee ice cream, softened
1 (8-inch) chocolate crumb crust
8 ounces Cool Whip, thawed
1⁄4 cup pecans, chopped
Directions to Follow
In a small pot over medium-low heat, melt chocolate and butter until smooth. Add in milk and sugar and bring to a boil, stirring constantly to keep from burning. Continue cooking until thickened, then remove from heat and cool completely.
After the chocolate mixture cools, take the ice cream and scoop it onto the crust, smoothing it to create a nice even layer. Then, take the chocolate mixture and pour it over the ice cream and then top with the Cool Whip and sprinkle the pecans on top. Finally, freeze the pie until it's firm, and then remove it from the freezer about 15 minutes before you want to serve it to allow it to soften up enough for cutting.
What do you think of this pie? Have you tried it? How did you like it? Share your thoughts in the comment section below!
Article Source: Shared