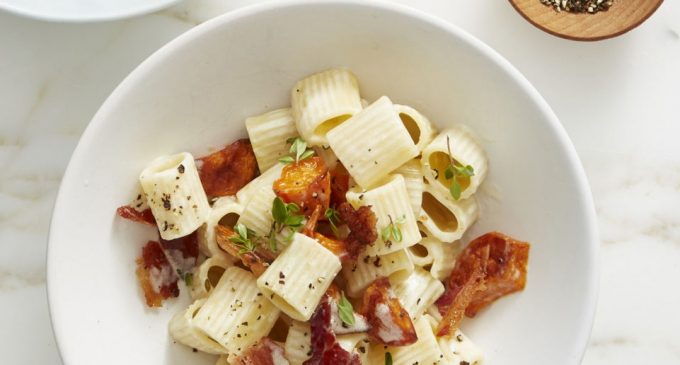 Whether you're craving some comfort food, or just looking for a quick and easy main course that will make everyone happy, mac and cheese is definitely at the top of the list. It's incredibly simple to make, and it's also really easy to customize. Just add some extra ingredients or substitute different kinds of cheese to make it even heartier and more mouthwatering.
That's where this version of mac and cheese comes in. In addition to cheddar cheese, it also uses mascarpone cheese to replace the traditional butter and flour. Having two kinds of cheese really makes this dish even richer and creamier than the original, but that's not the only extra thing this version has. There's also savory bacon to make it even more appetizing and filling. Plus there's sweet potato for even more flavor. Yum!
To learn how to make this luscious mac and cheese at home, please continue to Page (2) for the full list of ingredients and complete cooking instructions.