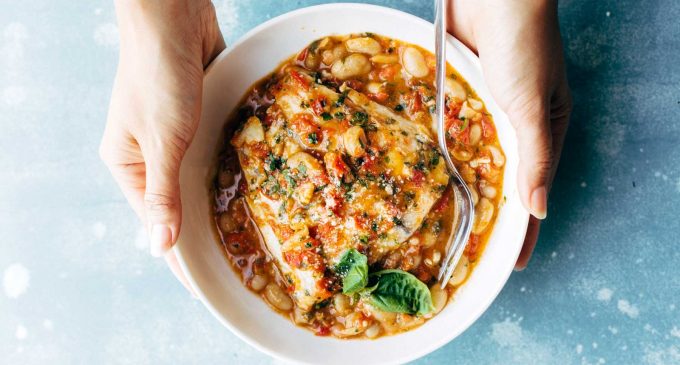 This Dish Really Couldn't Be Any Simpler!
We do like a big ol' plate of seafood, or just a little bit of seafood in our favorite dishes such as pasta, but we're a little picky about what kind of seafood we eat. That's because some fish have been overfished to the point where there aren't many left! As much as we like appeasing our very demanding taste buds, we also prefer to eat in an ethical, sustainable way, making as little impact on the environment as possible. That's why we love this amazing white fish skillet dish.
This definitely isn't your usual fish dish. It uses a fish called Barramundi, which is a tender, flaky white fish that's also sustainable, so you get peace of mind knowing your meal is as good for the planet as it is for your taste buds. It's every foodie's dream! In addition to the tender, flaky fish, it also has an amazing tomato butter sauce that uses fresh tomatoes, along with garlic, basil, parsley, white beans, and plenty of seasonings. Yum!
To learn how to make this savory garlic basil Barramundi skillet with tomato butter sauce, please continue to Page (2) for the full list of ingredients and complete cooking instructions.