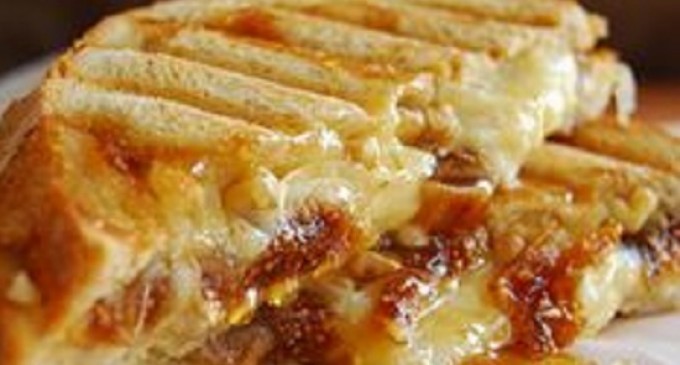 Have You Ever Had A Honey, Rosemary, Walnut, & Bijou Grilled Cheese Sandwich Before? It's Probably One Of The Most Exquisite Things You Will Ever Have!
Looks like grilled cheese just got a makeover. It no longer needs to be just two pieces of bread stuck together with melted cheddar cheese.
This isn't the kind of grilled cheese you dip in tomato sauce. It's the kind you eat with grapes.
The honey on this grilled cheese with the fancy, white cheese (Bijou) gives this sandwich the ability to be quite tasty and will even cure a sweet tooth. So, if you're feeling slightly healthy, but want something tasty and sweet for lunch… try this new grilled cheese!
For The Full List Of Ingredients & The Delicious Step By Step Directions Please Head On Over To The Next Page For The Entire Recipe…