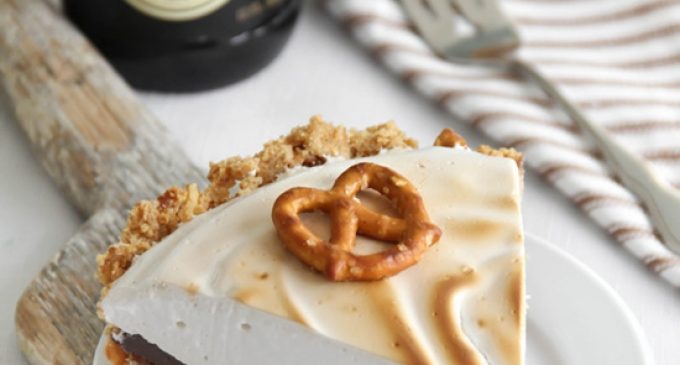 This Pie Has The Best of Both Worlds!
Chocolate meringue pie is one of our favorite desserts, and it's one of those no-fail treats you just can't go wrong with. Almost everyone loves it, and it's perfect for a wide range of situations, from bringing to the church potluck dinner to preparing for your next family holiday gathering. As tried-and-true as this dessert is, however, we're always looking for ways to kick things up a notch, which is why we were ecstatic when we discovered this unique chocolate pie recipe that has a very unusual ingredient: Guinness!
Yes, cooking with beer is a time-honored tradition, and it actually really enhances the flavor of a lot of dishes, from main courses to desserts like this one. The addition of the Guinness makes this pie ideal for serving for St. Patrick's Day festivities, but it's guaranteed to be a hit anytime, including as a delicious way to top off a rich and hearty casual weeknight dinner.
To learn how to make this luscious chocolate Guinness pie, please continue to Page (2) for the full list of ingredients and complete cooking instructions.