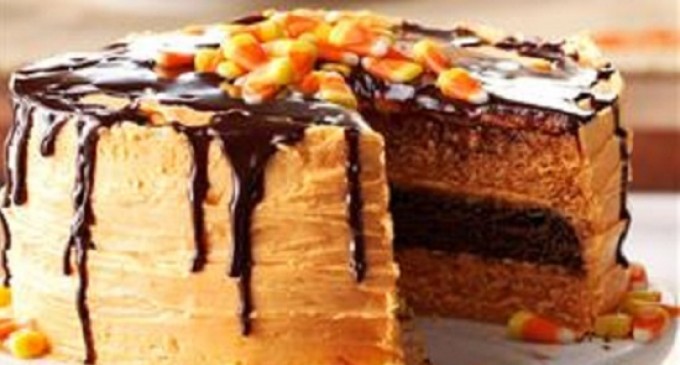 Holidays always get me fired up to look for the perfect festively fitting recipe! When October rolls around, everyone knows which holiday we celebrate!
That's right – Halloween time! The season that literally fills your stomach up with chocolates and candies! Here is a recipe that is Halloween-inspired! You get to make the batter, frosting and glaze!
Halloween Layer Cake is ridiculously delicious! The physical appearance really brings out the holiday excitement! The Orange and Chocolate colored cake batter brings out the spooktacular colors!
Anyone, who might have lost track of time, upon seeing this cake will notice right away, thinking "Ah! It is Halloween!" Not only does it look amazing, the taste is phenomenally sweet as well!
Want to know how to celebrate this holiday the right way?
Go To Page (2) To Find Out The Ingredients & Instructions For Making This Delicious Little Cake…