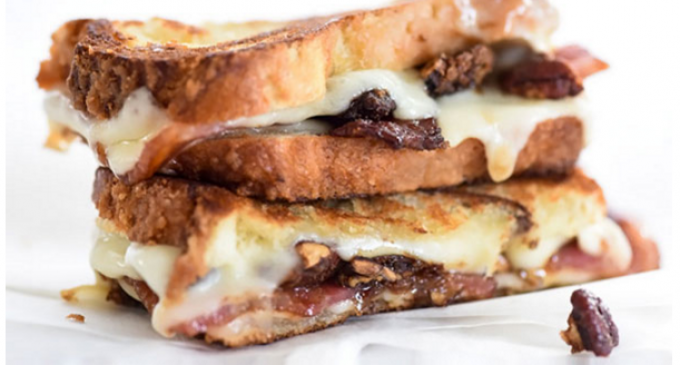 Sweet & Savory At It's Best: Have You Ever Had A Grilled Cheese With Havarti, Sweet Bacon & Brown Sugar Pecans Before?
Whether it's national grilled cheese day, a cold winter afternoon, or any other time that's a good time to have a grilled cheese, this sweet and savory sandwich is pretty damn amazing.
Where do I start? Maybe the honey caramelized bacon? Or the creamy buttery Havarti cheese? Or the fact that all of that amazing goodness is sandwiched between two slices of cinnamon bread … or the sugar pecans?!
I really don't think I need to explain any further how amazing this sandwich is. Eat it for lunch, and then eat it for dessert. This sweet and savory treat is utterly unbelievable.
For The Full List Of Tasty Ingredients & The Simple Step By Step Directions That Anyone Can Easily Follow Please Head On Over To The Next Page Where We Show You How To Make The Entire Recipe…