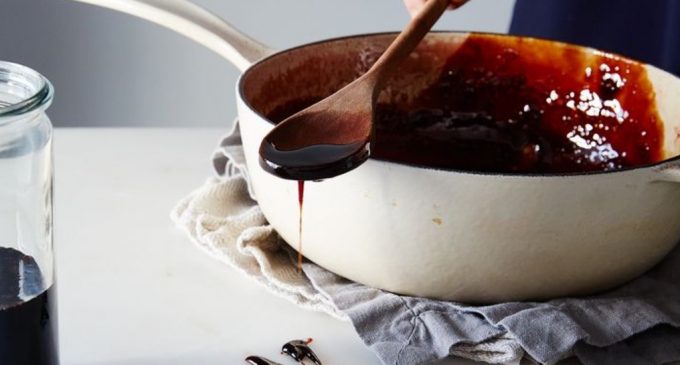 If You Are Looking For A Condiment That Will Add Incredible Flavor To Your Meal, Then You Need To Make This Pomegranate Molasses!
Many of us love condiments like ketchup, mustard, and even barbecue sauce because they add a little something extra to favorite dishes. However, after a while, we tend to forget about these condiments, and they sit in our kitchen forever and then just end up in the trash. Or sometimes we want to add something to our meal, but we forget to buy some more ketchup or mustard at the store.
If these situations sound familiar to you, then this homemade pomegranate molasses may be the answer you have been looking for. It can be made in no time and is full of so much flavor. Also, it goes well with just any food from salad dressings to marinades and even over vegetables. This means it definitely won't go to waste sitting around in your kitchen. All you do to make it is combine sweet pomegranate juice with two other simple ingredients you probably already have on hand. It is so good, you may never need another condiment ever again!
We Have Gathered All The Ingredients And The Step By Step Directions To Follow And They Can Be Found On The Next Page.