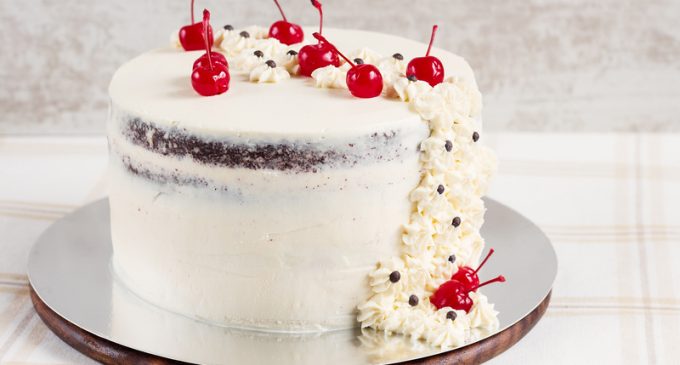 This Cake Transforms Any Gathering Into an Elegant Event
When many of us hear the word "cake," we probably think of those super-sweet, heavily frosted sheet cakes served at kids' birthday parties and on display by the dozens at the grocery store. Or, maybe you think of that rich, moist and creamy chocolate cake your mom used to make when you were a kid. Either way, many of us associate cakes with something rich and covered in frosting, which is delicious but may not be appropriate for every occasion.
In fact, even though we have a major sweet tooth, we sometimes crave something a little lighter. Or maybe we're just looking for something a bit delicate and sophisticated, the kind of thing to serve at an afternoon tea or maybe a wedding shower. Well, this honey and almond naked cake definitely hits the spot! Plus, though it may look like something from a gourmet bakery, it's easier to make than you might think…but still challenging enough that even an experienced baker will enjoy creating it.
To learn how to make this honey almond naked cake at home, please continue to Page (2) for the full list of ingredients and the complete cooking instructions.