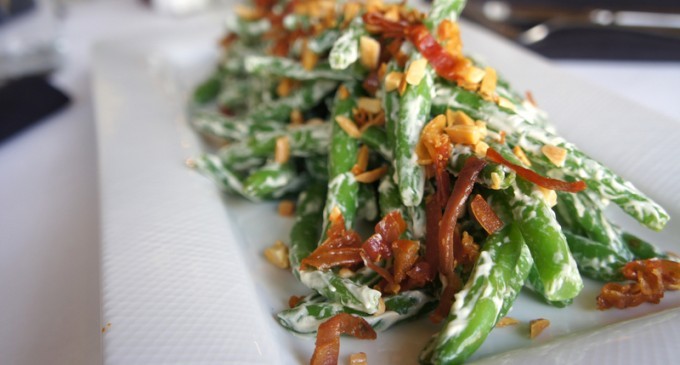 If You Want To Impress Your Guests The Next Time You're Hosting  Try Making This Green Bean Casserole!
This green bean casserole is so much better than your usual green bean casserole you have to try it to believe it! It's made with fresh green beans, thick cut bacon, button mushrooms and a delicious Bechamel sauce instead of the tired same old condensed cream of mushroom soup. To give it an extra kick, we added two tablespoons of whole grain mustard. Trust us, the mustard adds great flavor to this dish!
This is a very easy dish to prepare and the results will amaze you and your family. The celery root adds depth and an unexpected taste to this recipe. Don't be surprised if this side dish becomes the main star of the meal.
For The Full List Of Ingredients & The Delicious Step By Step Directions To Follow Please Head On Over To The Next Page For The Full Recipe…