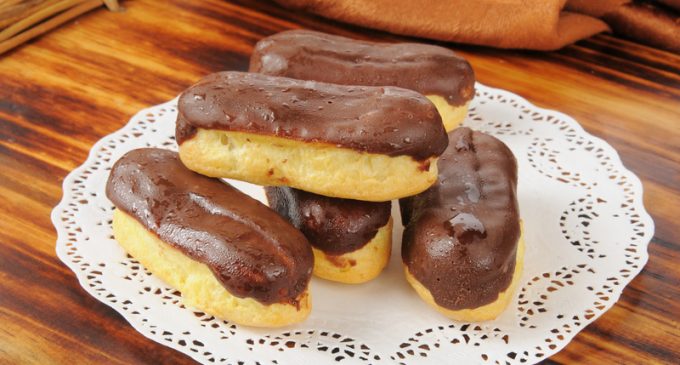 This Guide Takes the Guesswork Out of Making This Elegant Dessert
Chocolate eclairs may just be the epitome of decadence and luxury. These smooth and creamy pastries, smothered in a rich and sweet chocolate glaze, are definitely the first things we think of when we want to indulge. However, we've never thought of making them ourselves simply because we assumed it would be too complicated. After all, they do seem like rather delicate and complex creations. However, we recently discovered a guide that makes it easy to make absolutely perfect chocolate eclairs, even if you have exceptionally high standards!
This guide is designed specifically for perfectionists, and it ensures that your eclairs come out right every single time. These indulgent eclairs are filled with a smooth and creamy choux paste that's made of flour, butter, liquid and egg. Delicious! They also have a decadent chocolate glaze and filling that makes them perfect for hardcore chocoholics or anyone with a sweet tooth. While these eclairs may look and taste like gourmet, you don't have to be a professional pastry chef to make them.
To learn how to make these tantalizing chocolate eclairs at home, please continue to Page (2) for the full list of ingredients and complete cooking instructions.