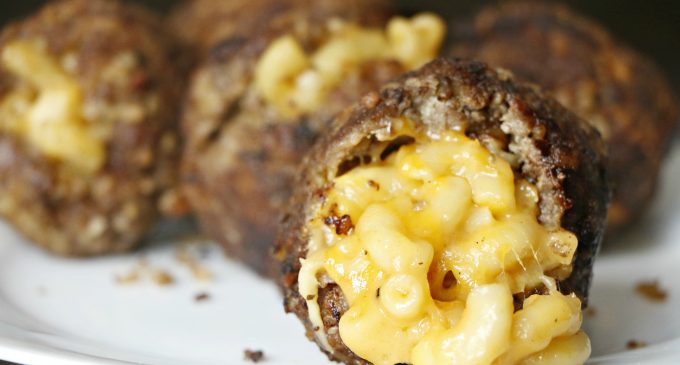 Love Meatball Subs, Try This Incredible Version Stuffed With Mac And Cheese!
Meatball subs have been a classic for years. What's not to love about juicy ground beef, smothered in flavorful tomato sauce, topped with gooey melted cheese and all place between two toasted to perfection sub buns.
If you are now craving a mouth watering meatball sub, this recipe takes things to an epic level and stuffed the classic meatball sub with another classic mac and cheese! If your jaw just hit the floor, we don't blame you. We couldn't believe it either but the taste is out of this world amazing!
This recipe combines two delicious classics into one mouthwatering meal. You made it with tender ground beef, a crisp onion, some cheddar cheese and some extra special ingredients that just make the sub burst with so much unbelievable flavor. Meatball subs as you know them will never be the same after you try this!
To Find Out The Delicious Ingredients And The Step By Step Directions To Follow, Please Head On Over To The Next Page Where We Will Show You The Full Recipe…