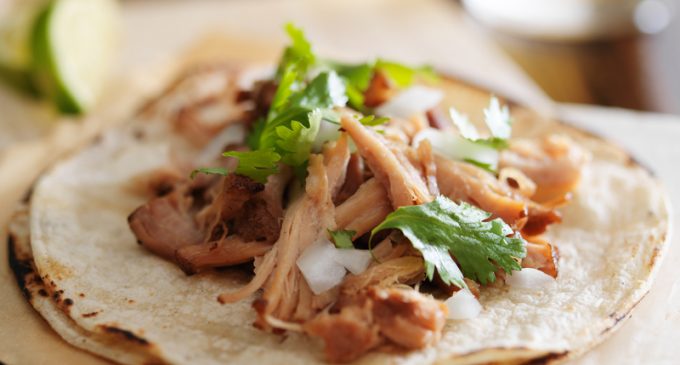 This Spicy Pulled Pork Has Something for Everyone!
If you're looking for something that's not only delicious and satisfying but also incredibly versatile, we highly recommend pulled pork, specifically, this Mexican pulled pork that's loaded with spice and made in a pressure cooker. Use this recipe to make carnitas, or Mexican pulled pork, that you can use for everything from tacos to enchiladas to burritos and pretty much any other Mexican dish you can think of. We also like it in tostadas, taco salads, and burrito and rice bowls. Yum!
This recipe uses a mouthwatering spice rub that combines chili powder, salt, and brown sugar, along with an amazing blend of herbs and spices. This pork is so loaded with flavor that it tastes great all by itself, but it also adds extra spice to any dish. Make a big batch and then let your guests make their own tacos, customizing them with whatever toppings they like. It's the perfect way to satisfy a diverse and demanding crowd.
To learn how to make this savory, spicy Mexican pulled pork at home, please continue to Page (2) for the full list of ingredients and complete cooking instructions.