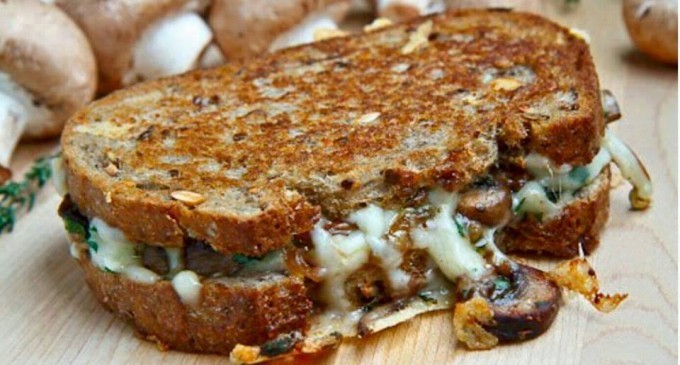 This Sandwich Is My All-Time Favorite!
I dare you to try and NOT drool over this recipe. This earthy, savory, grilled cheese is the bomb! Dunk this gooey goodness into a warm cup of chowder or any soup, and you'll feel like you've died and gone to heaven.
I am absolutely obsessed with this sandwich … well … any grilled cheese for that matter. But this one, is truly amazing. I can't get enough of those earthy flavors combined with the richness of the cheese. This recipe calls for not one, but two types of cheese; gruyere and parmigiano reggiano. The truffle oil is also the perfect touch to make this sandwich be a home run.
Either way you slice it, you are going to love this recipe. I love the creative twist on this recipe too. You take an approachable classic, like the grilled cheese and you make a couple of modifications to really elevate this familiar favorite. It takes your childhood favorite and turns it into something fit for an adult… who knows, the kids might even love this!
For The Full List Of Ingredients & The Delicious Step By Step Instructions To Follow Please Head On Over To The Next Page Where We Show You How To Make This Entire Recipe…