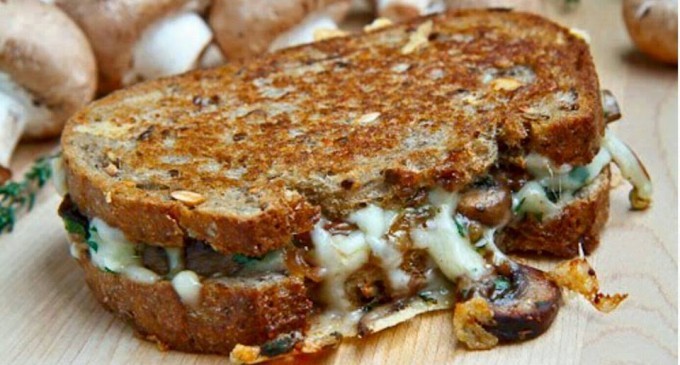 Here's everything you need for this mouthwatering sandwich. Note that you can use either wine or broth for the mushrooms but make sure that you follow the recipe exact or else it will come out too soggy.
Let's Get Started…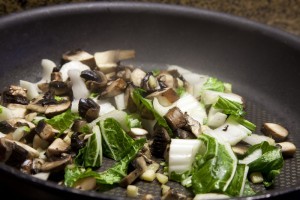 Ingredients To Gather:
 1 tablespoon butter

 1 tablespoon olive oil

 1 small onion, sliced

 8 ounces cremini mushrooms, sliced

 2 cloves garlic, chopped

 1 teaspoon thyme, chopped

 1/4 cup white wine or broth

 Salt and pepper to taste

 1 tablespoon parsley, chopped

 1/2 teaspoon truffle oil (optional)

 1 cup fontina or gruyere, shredded

 1/4 cup parmigiano reggiano, grated

 4 slices bread

 2 tablespoon butter
Now That You Have The Delicious & Savory Ingredients Together It Is Time To Fire Up That Skillet!
Make sure that you use Cremini Mushrooms for this dish. I found that using regular white or Portobello Mushrooms made it soggy and that ruined the toasted bread.
There is a little work that goes into making this sandwich but when it is finished it is absolutely amazing. The hardest part about making this is how to properly sautee the wine, herbs and mushrooms together. There is a special trick that we used.
If you do not follow this recipe exact then you can ruin the entire thing. The instructions on making this are very easy to follow though.
For The Full Step By Step Directions For Making This Grilled Mushroom Swiss Sandwich Please Head On Over To The Last Page Where We Show You Exactly What To Do…