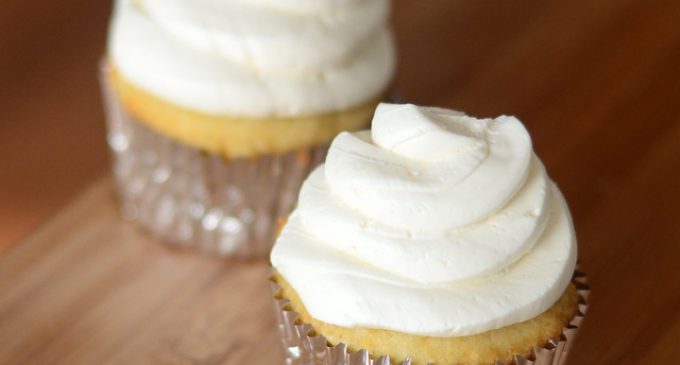 Don't Waste Hours in the Kitchen…Make This Instead!
Buttercream is one of those frostings that goes well with a wide range of desserts. It's also light enough to appeal to a diverse group of people, so even people who aren't a big fan of chocolate frosting, one of the most commonly used kinds, or of the sugary frosting often used on cupcakes, will definitely appreciate and savor this smoother, creamier version. However, it's still decadent enough to satisfy anyone who has a major sweet tooth!
There are actually two kinds of buttercream frosting, the kind you cook and the kind you don't cook. We've always been fans of the no-cook version, because even though you don't have to spend hours in the kitchen, it tastes just as delicious as the kind you cook. It's quicker because instead of meringue, you use marshmallow cream, so you spend a lot less time cooking. But it still tastes amazing, and we actually prefer the light, sweet taste of the marshmallow cream.
To learn how to make this no-cook meringue buttercream frosting at home, please continue to Page (2) for the full list of ingredients and complete preparation instructions.