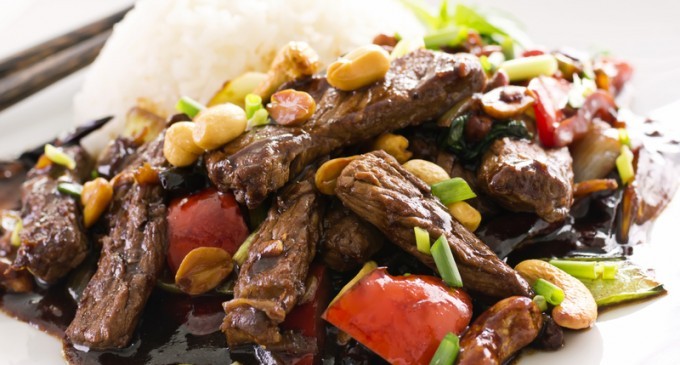 This Dish Is Not For The Faint Of Heart!
When we have a craving for food that's hot and spicy but also savory and succulent, we often turn to our favorite Mongolian beef recipe. It has a sauce that's been described as tasting like fire, as well as a diverse array of spices and seasonings that transform this dish from a simple main course to a decadent sensory experience! Plus, it's a lot simple to make than it might seem, so it's ideal for everything from an elegant dinner party to a casual weeknight dinner when there's not much time to cook.
This traditional Asian beef recipe uses garlic, ginger, hoisin sauce, soy sauce, and brown sugar to create a rich, amazing flavor. Plus, it includes tender broccoli and savory steamed jasmine rice that really takes this dish up a few notches and makes it one heck of a satisfying meal! This dish has everything we like about Asian food and is ideal for anyone who's looking for something a bit out of the ordinary.
For The Full List Of Ingredients & The Delicious Step By Step Directions To Follow, Please Head On Over To The Next Page For The Entire Recipe….