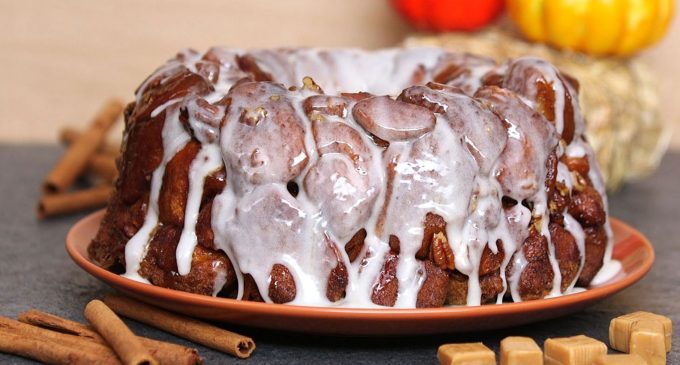 Monkey Bread is one of those treats that everyone loves. It pairs perfectly with a cup of coffee or glass of milk and is great for breakfast, lunch or as an after-dinner treat. So let's take a look at how this dis is made.
Directions:
Preheat oven to 350 degrees. Butter a 15-cup bundt pan to prevent any sticking.
In a Ziploc bag, mix together the sugar and pumpkin pie spice.
Separate the dough from the all the cans into 15 rolls. Quarter each roll to make 60 pieces of dough. Working in batches, shake a few quarters of the dough in the sugar-pumpkin pie spice mixture until coated.
Add a few coated dough pieces to the prepared pan, then top with ⅓ of the chopped caramels and pecans. Repeat the layers ending with dough pieces.
In a medium bowl, stir together the melted butter and brown sugar, then pour over everything in the bundt pan.
Bake 40-45 minutes, or until dough is fully cooked and golden brown on top. Cool in pan 15-20 minutes, then carefully turn out onto a cooling rack.
In a small bowl, pour in all the icing from the packages. Microwave a few seconds until the icing can be drizzled, then drizzle evenly over the turned out monkey bread. Serve immediately. Enjoy!
Have you made this dish or something like it before? Is so let us know in the comments below!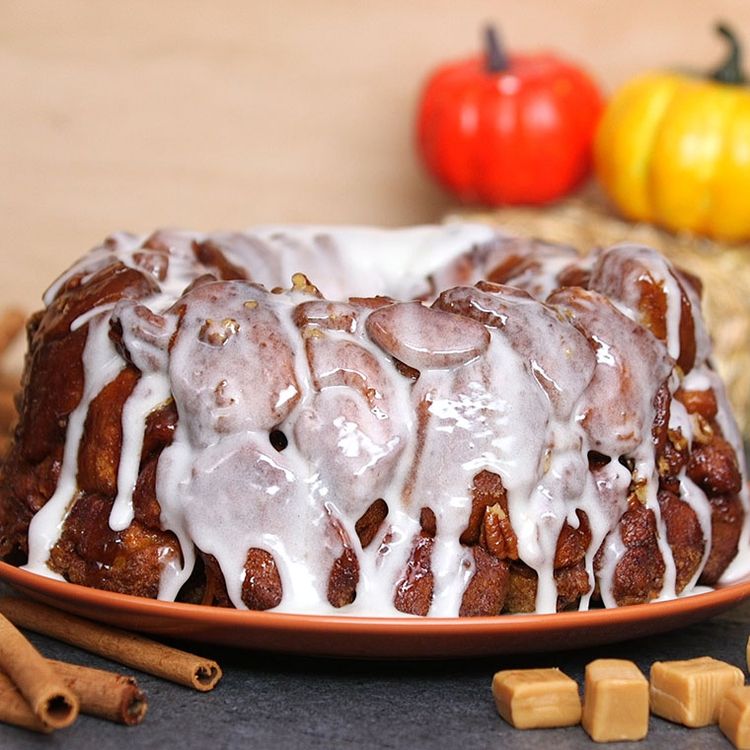 Source: Shared