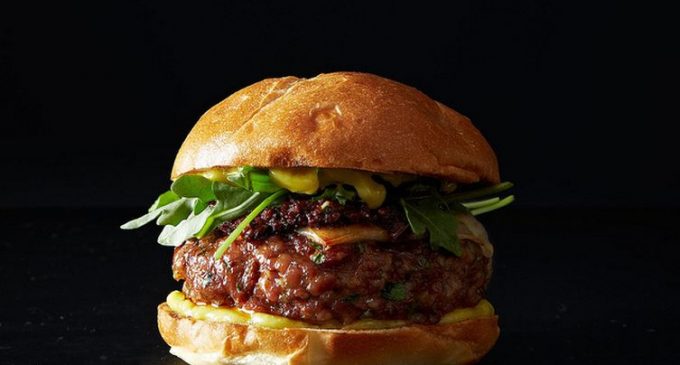 This Is the Perfect Masterpiece to Serve At Your Next Backyard Cookout!
There are plenty of ways to make burgers. And sometimes, when you're really craving one, you're happy enough with one from your local fast food joint or you're content to throw a patty on the grill and top it with some lettuce and tomato, and maybe a slice of cheese. However, if you're a true burger connoisseur, sometimes not just any old burger will do. In fact, even something as seemingly simple as a burger can be an artform, and this recipe is definitely a masterpiece!
This grilled pork burger takes a little more time to make than what you're probably used to, but boy is it worth the effort! This is definitely no ordinary, plain old patty; instead, it has bacon and chorizo, along with sauteed aromatics that include shallots, chiles, nuts, garlic, thyme and cumin. Wow! It also has aoili, which is a Mediterranean sauce used instead of mayonnaise. For even more flavor, there's romesco, which is another type of sauce, this one made from roasted red peppers and nuts.
To learn how to make this mouthwatering grilled pork burger at home, please continue to Page (2) for the full list of ingredients and complete cooking instructions.