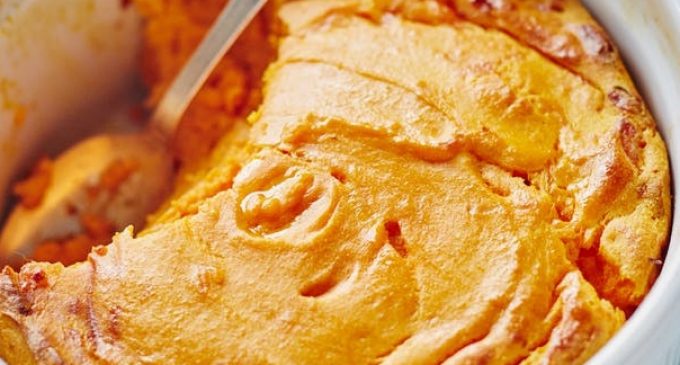 You've Probably Never Had Veggies Quite Like This Before!
There are tons of ways to get your vegetables: raw, steamed, sauteed, tucked into casseroles, used as a topping for salads…really, the list is endless. However, we found a recipe that takes ordinary veggies, in this case, carrots, and transforms them into a gourmet side dish that goes well with everything from pasta to salad to steak. Yum! Plus, it's really easy to make, and not nearly as complex or precise as the traditional souffle many of us are familiar with.
With this version, all you have to do is blend cooked carrots with the rest of the ingredients, which includes eggs, cheese, flour, milk and butter, and then cook in the oven. Unlike other types of souffle, this version is much stiffer, which means it's less likely to collapse when you cook it. This makes it far less delicate than other souffles you've probably cooked, and easier to prepare. It may look like something from a gourmet restaurant, but it's easy enough to make for even a casual weeknight dinner when you don't have a lot of time.
To learn how to make this mouthwatering carrot souffle at home, please continue to Page (2) for the full list of ingredients and complete cooking instructions.