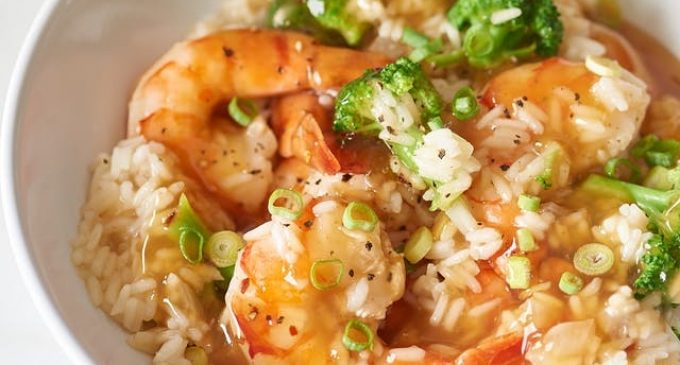 Make Even the Most Ordinary Dinner Special With This Stovetop Casserole
If you're looking for a main course that has everything all in one, then you need to make this flavorful honey-garlic shrimp and broccoli casserole. It's made on the stovetop (we prefer a Dutch oven for this), and all you have to do is combine all of the ingredients together and cook until done — no need for using up all of your pots and pans or having a ton of dirty dishes to clean up after dinner.
With this casserole, you really do get everything, including a veggie! We really like how the shrimp and broccoli go so well together, and there's also an amazing sauce made with honey, garlic and either soy sauce or tamari sauce. This sauce complements all of the other ingredients and enhances the overall flavor, making every bite incredible. There's plenty of other goodies in this casserole, including onion, ginger and optional red pepper flakes. Wow!
To learn how to make this mouthwatering honey-garlic shrimp and broccoli stovetop rice casserole at home, please continue to Page (2) for the full list of ingredients and complete cooking instructions.