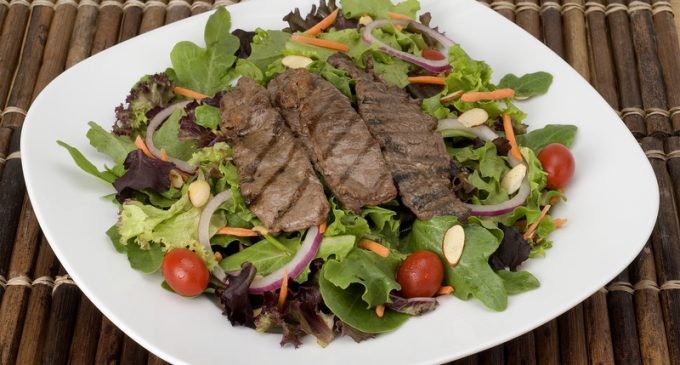 This Is The Perfect Summertime Meal!
Once warm weather arrives, we still crave something that will stick to our ribs, but we also don't want anything too heavy. That's where this light but incredibly satisfying steak salad comes in. It uses slices of tender, succulent steak nestled on top of delicious arugula, and then complemented with some smooth, rich Parmesan cheese. This authentic Italian meal is perfect for lunch or dinner and is ideal for a summer meal.
It also doesn't take a lot of time to make, and doesn't require a lot of fancy ingredients or complicated steps. In fact, as delicious as it is, its simplicity is just as breathtaking, which is one reason we like it for summertime meals. After all, when it's hot out, you don't want to heat up your kitchen or spend a lot of time over a hot stove. This recipe requires neither of those things, but is just as hearty as something you spent all day making!
To learn how to make this mouthwatering steak salad with arugula and Parmesan cheese at home, please continue to Page (2) for the full list of ingredients and complete cooking instructions.