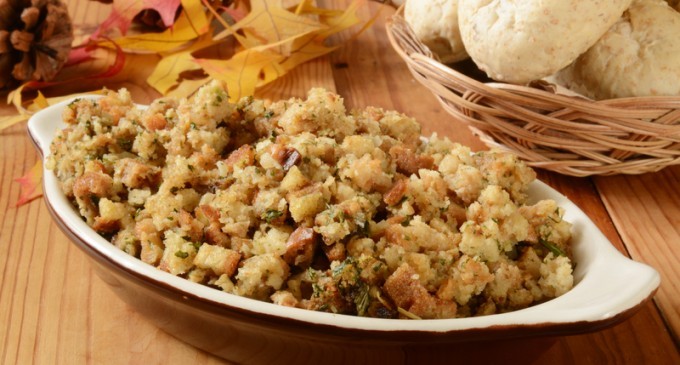 We Are Absolutely Nuts About This Cashew Cherry Dressing Recipe That Works Great As A Savory Side Dish!
Thanksgiving is not the only time of the year when we crave savory dressing. We are positively in love with this sweet-n-salty casserole that takes minutes to prepare and takes less than one hour of baking time. It pairs nicely with just about any meat…baked, grilled or roasted.
Because of the bread crumbs used in the dressing, there is no need to prepare another starch like mashed potatoes or rice. Simply serve this dressing alongside a crispy green side salad, veggies and your meat of choice. Dinner…Done!
Check out the simple how-to's on the next page.
For The Full List Of Ingredients & The Step By Step Directions Please Go To Page (2)…