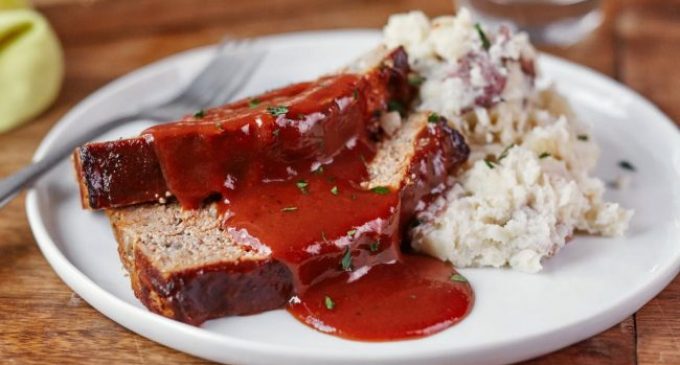 If Your Meatloaf Always Turns Out Dry And Bland, Then This Wonderful Turkey Meatloaf Will Turn Things Around!
Many of remember having meatloaf as a kid. We either loved it or didn't care for it. However, when we got older, it became a comforting classic that most of really like. It is satisfying, savory and when cooked right tastes incredible.
However, no matter how many times you make this classic, it always turns out drier and not as tasty as you had hoped. This can be frustrating and make you want to stop cooking it completely. Before you do anything that drastic, you need to try this fantastic turkey meatloaf. It has everything you love about classic meatloaf with a twist that makes the whole thing so flavorful. All you need to do to make it is combine juicy, tender ground turkey with onion, breadcrumbs, and eggs all top off with a delectable sauce that will have you coming back for more!
We Have Gathered The Ingredients And The Step By Step Directions And They Can Be Found On The Next Page.