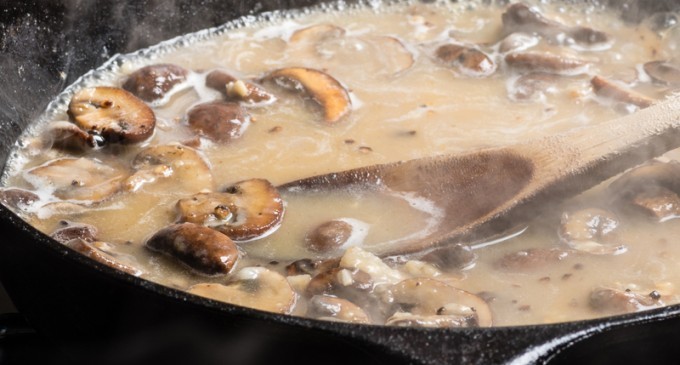 Make Sure To Make Extra Mushroom Gravy This Holiday Season Because It Will Be Generously Poured On Top Of Just About Anything.
Whether you're an experienced chef or simply a dedicated home cook, this easy-to-make vegetarian mushroom gravy is just what you need to impress your guests at your next holiday dinner.
Thanksgiving and Christmas conjure up images of holiday staples such as succulent turkey, creamy mashed potatoes and rich gravy. Though meat often takes center stage in holiday meals, vegetarians need not miss out on the culinary fun, thanks to this tantalizing recipe for vegetarian mushroom gravy.
In fact, this smooth and savory gravy may be one thing that everyone at the table can agree on, whether they're diehard carnivores or devoted vegetarians.
What's great about this recipe is that it only requires ingredients you'd normally use in cooking — so no trips to expensive specialty stores or trying to track down an item that's rare or not in season.
To Find Out How To Make This Scrumptious Vegetarian Gravy That Tastes Absolutely Amazing Please Go To Page (2)…