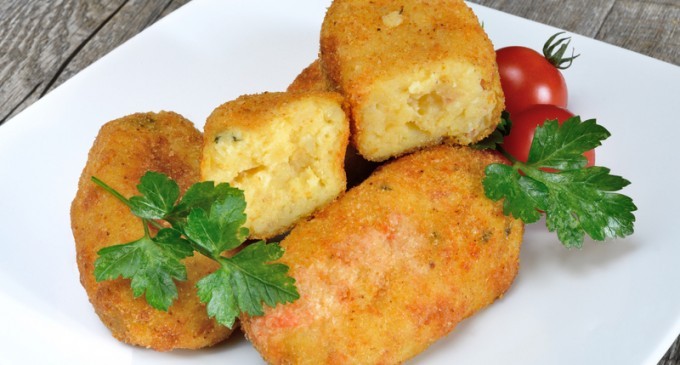 Turkey Croquettes Are The Only Leftover Turkey Recipe You'll Ever Need…
Your fridge is as full as your belly after a holiday meal. Now it's time to get creative with those leftovers. Turkey Croquettes are the perfect way to reinvent what's in your fridge. Not only does this recipe take care of the leftover turkey, but also the mashed potatoes, gravy, stuffing and cranberry sauce.
Remember, one of the perks of getting creative with leftovers is that you don't have to feel too committed to the recipe. Get inspired by what you put inside your croquettes and don't worry so much about measurements.
For The Full List Of Ingredients & The Step By Step Directions To Follow Please Go To Page (2)…