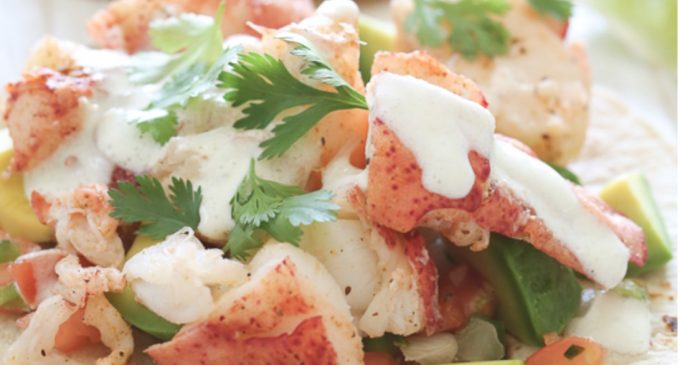 These Give Plain Old Beef Tacos a Run For Their Money!
Taco Tuesday is a tradition at our house. While we usually have the traditional ground beef version, lately we've been getting into fish taco and all the delicious flavor they have to offer. Fish definitely puts a new spin on an old favorite, and also livens up even the most mundane weeknight dinner. Our newest go-to version of the taco is this lobster taco modeled after the ones served at the famous Union Cantina restaurant in the Hamptons…that's right…THE Hamptons! Fancy, huh?
We thought so, too, which is why we couldn't wait to try these tender, succulent and flavorful lobster tacos. They're seasoned with Old Bay, avocado and pico de gallo, and then served with some mouthwatering spicy poblano cream. Wow! We like to serve these when we have guests, because they can never believe that we made them ourselves and didn't get them from a swanky gourmet restaurant.
To learn how to make these spicy lobster tacos at home, please continue to Page (2) for the full list of ingredients and complete cooking instructions.