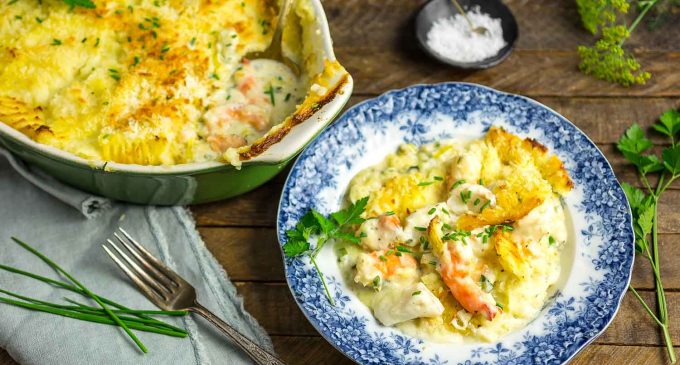 If You're on the Fence About Trying This Dish, These Tips Will Make All the Difference!
Fish pie has long been a staple in the U.K., but never really caught on here in the United States. However, it does have plenty of fans here, and they each have their own ways of preparing this traditional dish. There have been plenty of debates over which kind of fish tastes best, as well as what kind of crust to use and if you should add eggs or cheese. We think this is one of those dishes that's ideal for experimenting with, and even making a different way each time!
If you've never made fish pit and are feeling a little bit intimidated by the process, then you're in luck, because we have several tips that will help you make the most amazing fish pie ever! Of course, the first place to start is by choosing the fish. We always use a combination of fish, ideally some that are mild and some that are a little richer to balance things out. There are plenty of other tips, so read on to learn more.
To learn some of our top tips for making fish pie at home, please continue to Page (2) for our favorite suggestions.