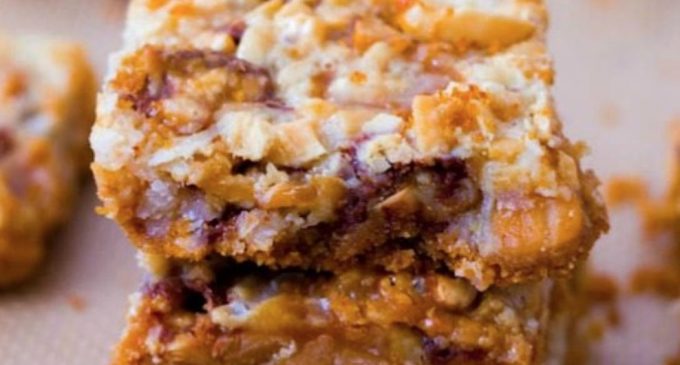 While traditional Snickers Bar's are good this is better!
Have you ever been looking for that perfect snack only to come up empty-handed? We have, but never again with this recipe! 
Seriously The Final Result Looks Like A Snickers Bar On Steroids…only with this recipe you'll add even more caramel and chocolate goodness into the mix.
This oozy-gooey treat consists of seven different layers, consisting of graham crackers, peanuts and peanut butter, caramel, chocolate, chocolate, and more chocolate. I shouldn't need to tell you this, but if you're trying to avoid sweets, you might want to avoid this little number. For the rest of us, this seven layer mutant Snickers bar can be just what the doctor ordered…although, I doubt any doctor would advise eating this. Shhh…they don't have to know!
Check Out Page (2) For The Complete List Of Ingredients & The Recipe For The Seven Layer Snickers Bar…
NEXT PAGE »