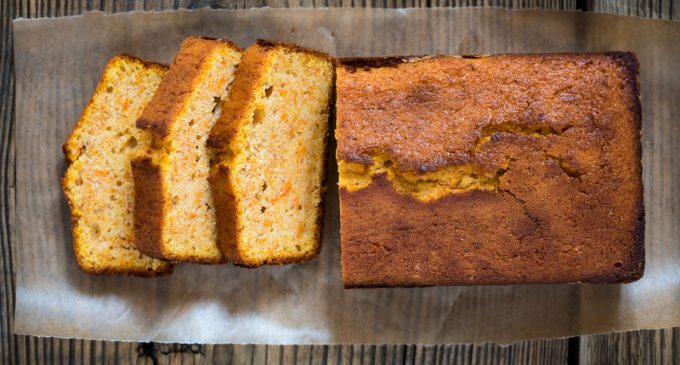 The Roasted Strawberries Inside Make It Even More Special…
Pound cake is one of our go-to desserts, especially if we're making something to take a potluck or other gathering, or we're hosting a gathering of our own, such as family dinner. That' because pound cake is light and fluffy, and sweet enough for anyone with a sweet tooth without being sugary or overpowering. As much as we like the original version, however, we recently discovered an interesting variation that we just can't get enough of. This version uses olive oil, which you might assume would be heavy and greasy, but really adds only a subtle flavor to this luscious cake.
This olive oil pound cake also uses sour cream, lemon juice, vanilla and many other goodies, making it both sweet and incredibly rich and creamy. This may just be the smoothest pound cake we've ever tried! One thing that really makes it special, though, is the roasted strawberries folded inside. They add a little extra sweetness as well as make the cake amazingly moist and flavorful. We really like serving this pound cake for elegant events such as afternoon tea or maybe a sophisticated wedding shower or birthday party.
To learn how to make this olive oil pound cake with roasted strawberries at home, please continue to Page (2) for the full list of ingredients and complete cooking instructions.