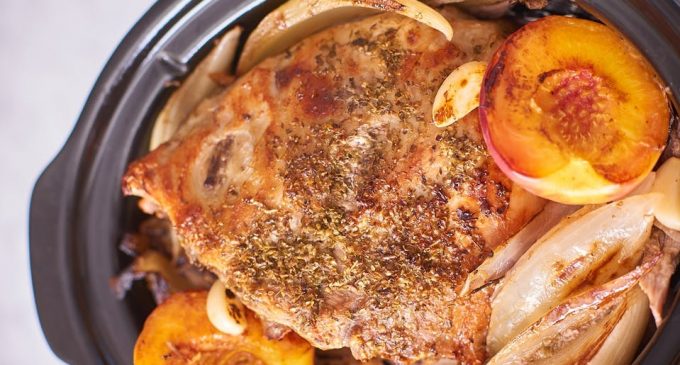 The Peach Salsa Really Adds Flavor To This Already Delectable Dish
One of our go-to dinner recipes is carnitas, those savory soft tacos stuffed with delectable pork and topped with a variety of fresh, crunchy toppings. There's just nothing like the combination of that tender juicy pork and the warm, soft tortillas. Yum! We also like how easy they are to make, and how everyone can customize them to their tastes by adding their favorite toppings. This makes carnitas the perfect dish to serve when you're having company over and have a diverse crowd to feed.
This carnitas recipe is a little different than what you're probably used to because it has special and surprising ingredients…peaches! We would never have thought of adding peaches to our pork carnitas, but the sweetness of the peaches really balances out and complements the savory taste of the pork. All you need is half a peach to add amazing flavor, and then you use the rest of the peaches to make a sweet and savory salsa that adds a nice finishing touch to this already satisfying meal.
To learn how to make these savory peach carnitas at home, please continue to Page (2) for the full list of ingredients and complete cooking instructions.