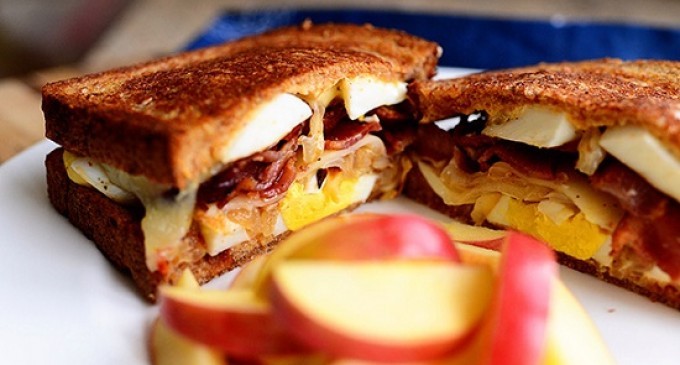 If You Are Tired Of The Same Old Boring Grilled Cheese Sandwich, Then You Have To Try Making It With These Ingredients That Add More Flavor!
Grilled cheese is one of those classic quick and easy meals that you make when you are too tired to cook anything else or when that is all you have left in your kitchen before you make a trip to the store.
Either way, there is just something about melty cheese in between two slices of grilled bread that we all love so much. However, if you are looking for a grilled cheese with a little more flavor, then this recipe is perfect for you. It combines the cheese and bread you love so much with onion, bacon, mayonnaise, hot sauce, and some hard boiled eggs for a grilled cheese unlike anything you have ever tasted before.
This isn't you regular sandwitch; we've upgraded it and added more hearty ingredients that will truly kick up the flavor. If you like grilled cheese sandwitches then this is definetly something for you to try out.
For The Full List Of Ingredients & The Delicious Step By Step Directions To Follow Please Head On Over To The Next Page Where We Will Show You The Full Recipe…