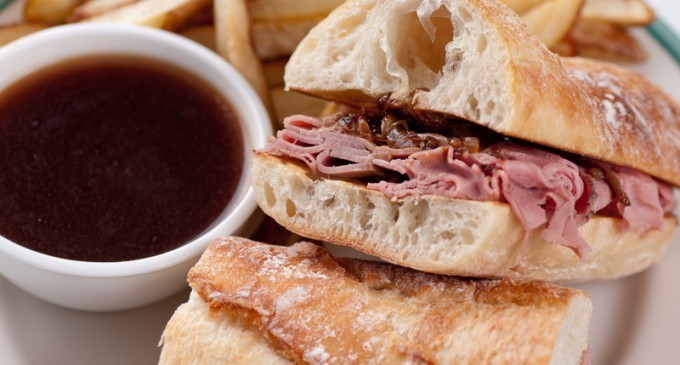 There Is Nothing Better Than A French Dipped Sandwich With Good Au Jus Sauce. Stop Making This Comforting Classic With Powdered Gravy & Find Out How To Make It From Scratch!
Around here, we're big fans of the sandwich. It's a meal that can be either light or hearty, depending on what you fill it with, and it's also ideal for when you need something quick.
That's why we love this French dip sandwich with au jus recipe. You'll feel like you're eating at a swanky and hip New York delicatessen, but you can quickly whip this tasty treat up right in your own kitchen.
Plus, it makes four to six servings, so there's plenty for even the hungriest crowd! They'll adore the rich, succulent beef and heavenly dipping sauce. It's downright addictive!
For The Full List Of Ingredients & The Delicious Step By Step Directions To Follow Please Head On Over To The Next Page Where We Will Show You How To Make This Entire Recipe…