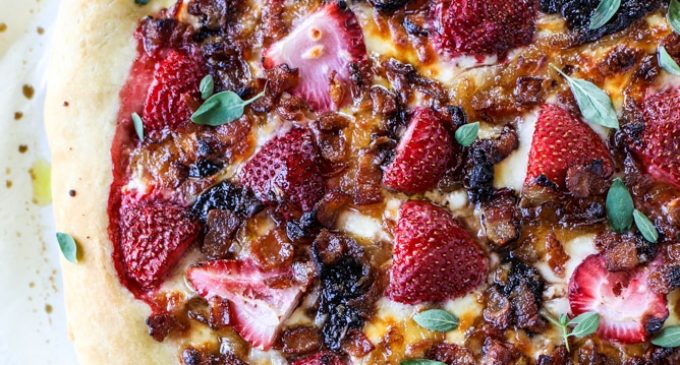 Everyone Should Try This Pizza At Least Once in Their Lives!
We love pizza…but really, who doesn't? It may well be the perfect food, especially with that rich, creamy and luscious cheese, the tangy sauce and of course all of the toppings! That's why it's often the first choice when you're gathering a diverse crowd of people, whether you're going out with friends or hosting movie night at your house. It's one of the few foods guaranteed to make everyone happy!
When you think of pizza, however, you probably think of the traditional version that has tomato sauce, mozzarella cheese, and toppings like pepperoni, black olive, green pepper, mushrooms…yum! We're drooling just thinking about it! You've probably never had strawberry pizza, though, and we have to admit, even though we think of ourselves as pretty adventurous when it comes to food, we were a bit skeptical about strawberry pizza, even though it also has savory bacon and caramelized onions. However, this version is amazing, and really made us see pizza in a whole new light!
To learn how to make this incredible strawberry pizza with bacon and caramelized onions at home, please continue to Page (2) for the full list of ingredients and complete cooking instructions.