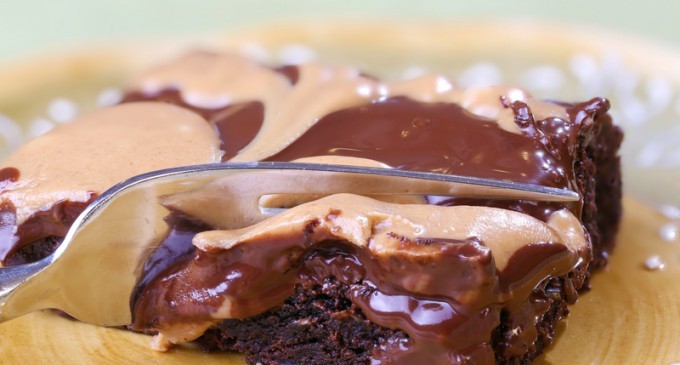 These Brownies Are So Good It's Sinful…
Halloween is coming up and you know what that means! The season of chocolate and gooey-rich treats have officially started to make-way into the kitchen.
However, out of all the treats you could possibly have… Brownies are the easiest and most adaptable because you can make them any way you want.
The best way to make a Brownie though, in my opinion, is with a ton of chocolate and of course Peanut Butter.
From salty to chocolaty to peanutty to caramelly, this dessert brings you endless fun and surprises! You are going to like how rich and decadant this recipe is.
Who ever said the Fall is officially a good time to break your diet? I should have made this months ago!
To Find Out How To Make This Gooey-Rich Brownie That Is So Damn Good It's Scary Please Go To Page (2)…