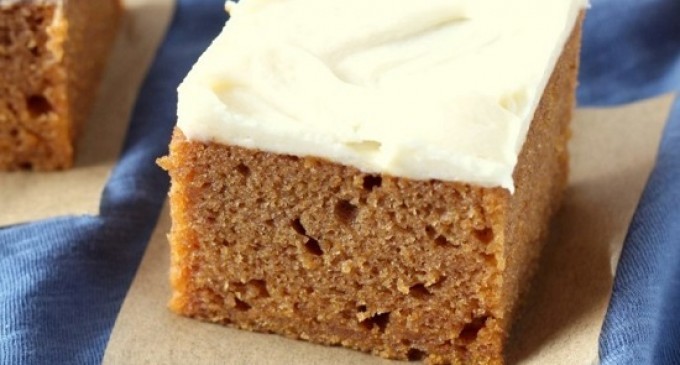 Get Into The Autumn Spirit & Try These Delicious Pumpkin Bars With Cream Cheese Frosting….
This is a classic recipe for all you pumpkin lovers who are feeling the spirit of Autumn! Even if you're not particularly the biggest fan of pumpkins, this treat will definitely change your opinion about them!
Pumpkin Bars with Cream Cheese Frosting is light and delicious and you can't go wrong baking them! The bars are incredibly soft and moist, packed with sweet pumpkin flavors while the cream cheese frosting gives off the tangy taste that balances the whole treat together!
Even if baking is not one of your strong points, you do not need to worry! The steps are super easy so there is no way you're ever going to screw it up!
Perfect for holiday parties such as Halloween or Thanksgiving, your guests won't go home without complimenting on them first! Or if you're just feeling or craving for a fall-seasoned dessert, this recipe will not disappoint you for sure!
To Kick Off Fall A Tad Bit Early & Make A Delicious Pumpkin Bar With A Load Of Cream Cheese Frosting Please Go To Page (2)…