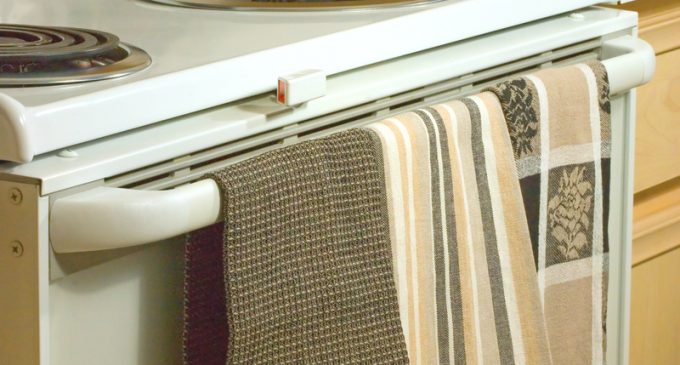 There are just certain items that serve certain purposes. Kitchen towels have been cleaning up messes in the kitchen for a long time. However, they don't always do the best job. This surprising item actually works so much better. You'll be shocked when you found out what it is!
The Item You Should Be Using Instead Of A Kitchen Towel Is:
Cloth Diapers Make the Best Kitchen Towels
Cloth diapers! Turns out that good ol' fashioned cloth diapers also double as kitchen or even regular household towels.

Why Cloth Diapers Work So Well

Cloth diapers are great in the kitchen because they're super-absorbent, lint-free, and have a thicker center panel that can even be used like an oven mitt if you fold them over a few times to make them thicker. If you get the plain white ones, just throw them in the wash and bleach out any stains — they just get softer as you wash them. Plus, they only cost around $2 each if you buy a large pack.

The only thing I would advise is that if you actually use cloth diapers as diapers in your house, buy a separate set for your kitchen and mark them accordingly!
This is Brilliant! 
As you can see, cloth diapers work better than kitchen towels for several reasons. You might like them so much, you'll want to use them for everything! I have actually started to use them for all sorts of cleaning and projects around the house! They are pretty inexpensive and while I have tried many brands Gerber Cloth Diapers have worked the best for me.
Have you tried using cloth diapers instead of kitchen towels before?
Let Us Know Your Thoughts!
Article Source: The Kitchn