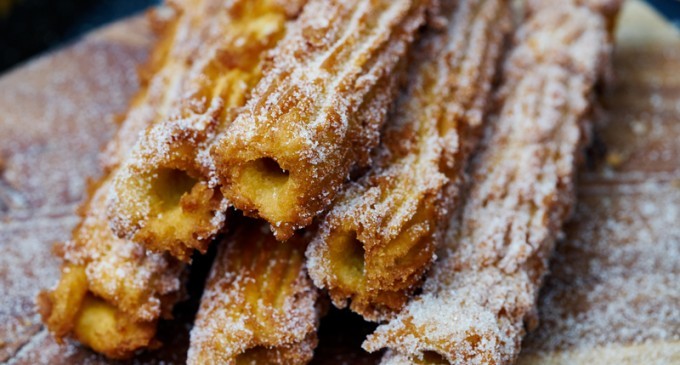 Savor The Sweet Combination Of Cinnamon & Sugar With These Homemade Churros. No Holiday Is Complete Without This Crispy Treat!
There is something nostalgic about the combination of cinnamon and sugar. It brings you back to a place of comfort and warmth, filled with happy memories. When was the first time you ate a churro? Remember how warm and soft the inside was, protected by a crispy outside that had been rolled in the perfect amount of sugar?
Churros come in all shapes and sizes, making each one a unique memory. Churros are a typical Spanish dessert that has made it into the hands of children all across the world. Depending on where you live, you can find them in cafeterias, sold by street vendors, Churrerías, amusement parks and more.
If you can't wait a moment longer for your next Churro experience, make them yourself at home!
For The Full List Of Ingredients & The Step By Step Directions To Follow Please Go To Page (2)…