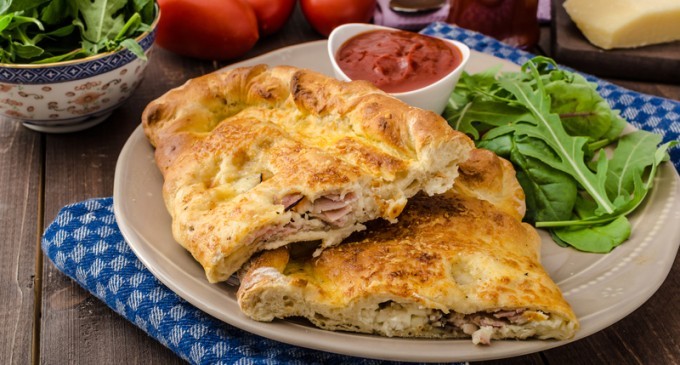 You'll Just Love This Unexpected Combination!
There are few foods more satisfying than the famous and beloved Philly cheesesteak, a hearty sandwich packed with succulent and thinly sliced steak, rich and creamy melted cheese, and yummies like mushrooms, green peppers and onions. Wow! It's almost a meal in itself!
We didn't think it could get much better than this, until we came across this recipe for a calzone version of Philly cheesesteak. Instead of bread, you pile all of the zesty ingredients into pizza dough, for a delicious snack or main course that tastes like it came straight from a fine deli or perhaps an exclusive Italian restaurant.
Plus, these Philly cheesesteak calzones are easy to make and to eat, and are the perfect snack for the whole family!
For The Full List Of Ingredients & Step By Step Directions To Follow For This Fantastic Dish Please Head On Over To The Next Page For The Entire Recipe…