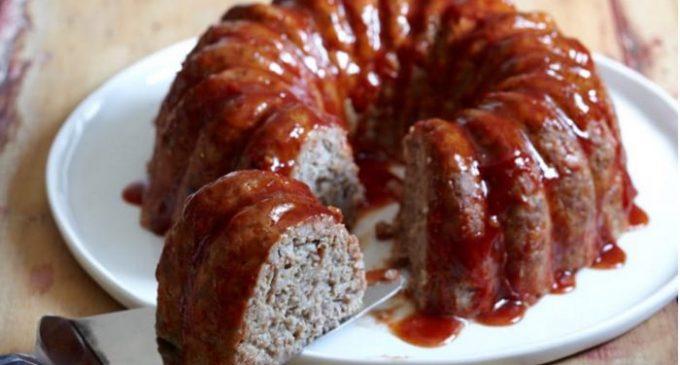 Whenever someone mentions the bundt pan I think of a glorious lemon cake that my friend used to make. The icing on this cake would just drip down and create this frosted look that added an extra artistic flare to her dessert.
Now after looking at some of these recipes, I am won over on the thought that the bundt pan is for so much more than desserts.
Move over traditional boring meatloaf there is a new sheriff in town!
When baking meatloaf in a Bundt pan, there are a few things you have to do differently. Halfway through cooking, drain off the excess juices and then flip the meatloaf out. It finishes cooking without the pan on a baking sheet. The high sides of a Bundt cake pan means the meatloaf will never brown properly and will just steam, so flipping it out before it's cooked through is necessary, as is draining out the juices. Once it's flipped out, though, you can now glaze the meatloaf with BBQ sauce or ketchup so it develops a crispy crust.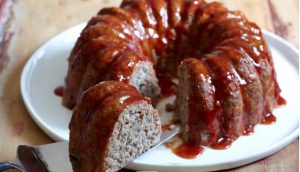 You can find an amazing recipe HERE
This next one is one of my favorites because it incorporates breakfast foods! Next we will look at the
Egg, Sausage, and Cheese Breakfast Bundt Sandwich
This recipe is simple and amazing and calls for frittata eggs which are one of my favorites! This is the perfect brunch meal and looks amazing sitting on a nice cake stand!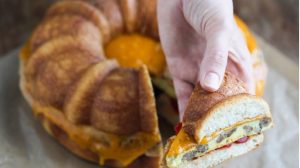 You can find the recipe HERE
This next one is different from all the rest in that it takes pasta and makes it into a savory and delicious cake!
This is something that is fun to cook in a bundt pan because it makes these delicious slices of savory pasta and keeps you from the mess that normally accompanies such dishes. I personally have never had any sort of spaghetti pie or cake so this was a nice change of pace for me. A 12-cup Bundt pan is nice and deep enough to accommodate a whole pound of spaghetti, and when the casserole is unmolded, it's easy to cut clean slices from.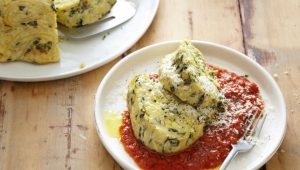 For the perfect recipe check it out HERE
Last but not least is a dish that I will personally admit I have yet to try although it is on my to-do list this weekend. It is the Greek dish of spanakopita.
Flaky layers of phyllo dough with soft greens and sharp feta in between — pastry and flavor in every bite. If you pull out the Bundt cake pan, you can make one giant rolled spanakopita that can be cut into neat slices when you're ready to serve. It's much easier to assemble, but you still get all the crispy, buttery layers enveloping the tasty filling of greens and cheese.
A little tip for this is to replace the traditional spinach with swiss chard but I am not sure how I feel about that.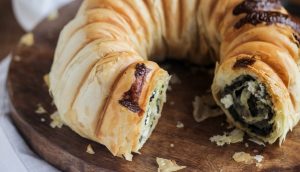 You can find the perfect recipe for that HERE
These are just some of the ideas of how you can use a bundt cake pan for more than just bundt cakes. In what ways have you used it? Let our facebook readers know by leaving us a comment over on our page! We would love to hear from you!
Also thanks to our friends over at Kitchn for their amazing recipes and photos.