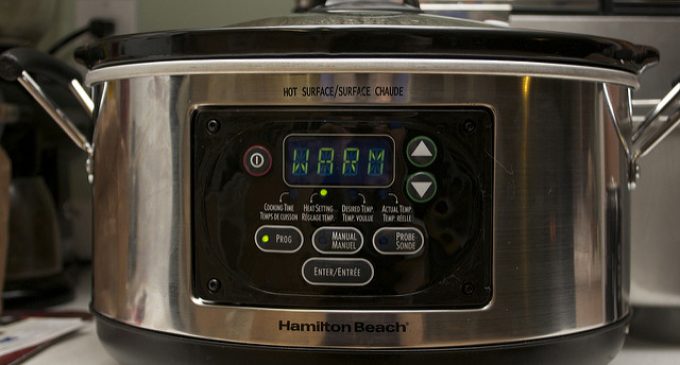 The time we have been preparing for is here.  Starting this weekend, families will be converging, kids are out of school and the holiday season is well underway! We gather around to enjoy a week of preparations and merriment as we celebrate Thanksgiving! As you will see later in this article there is no need to go overboard with every dinner, Thanksgiving is big enough and with so many people gathering there are simpler ways to feed them all.
In my own area there are a couple of nice RV's parked in driveways, minivans I have not seen before and people are already setting up their Christmas lights. While this is a great time of year it's also super hectic which means this is also the perfect time of year to break out that trusty kitchen tool…the slow cooker.
The slow cooker is the kitchen hero of the fall season. From soups to roasts there is nothing that this handy machine cannot do. The best part is your involvement with this process is limited to prep and clean up which let's face it, makes cooking that much more enjoyable. It allows you time to focus on the fun aspects of the season. So between the football games, harvest festivals your dish is sure to be the wow factor that everyone talks about.
So let's take a look at four slow cooker recipes that are going to impress away everyone who tastes them. First, let's begin with Slow-Cooked Brisket and Onions.
NEXT PAGE »