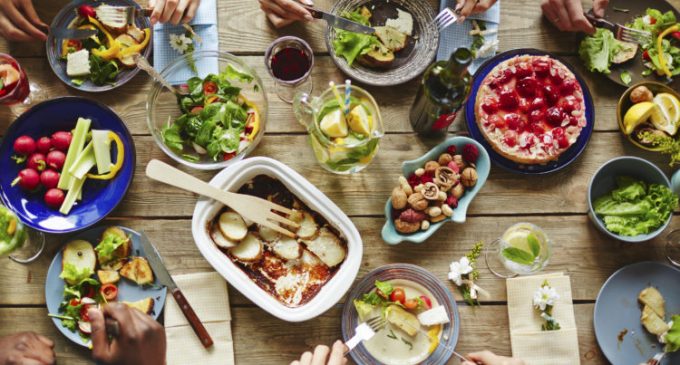 Now that we are in November I am finding that between the kid's school, our work schedules and now the influx of holiday event invites our family calendar is getting quite full. It seems each invite comes with some sort of attachment or note included that says "potluck style buffet."  Normally I would not mind the occasional potluck but around the holidays the requests are increasing which means a lot of cooking.
I love potlucks, it's the perfect place to scope out new recipes and talk with friends about the tips and tricks that they use when cooking or baking their particular dish. I love having a wide array of options available for food because …..more never hurt, in fact, you may see me go through the line a few times because I have no shame when it comes to good food!
The only drawback to a potluck lies in what dish you're going to contribute. If you are anything like me, you want to keep your fellow "potluckers" impressed and begging for the secret recipe! Well, my friends, I am going to show you how to do exactly that and even give you enough ideas you'll have a slew of potluck ideas for years to come!
The line starts here, so keep reading…