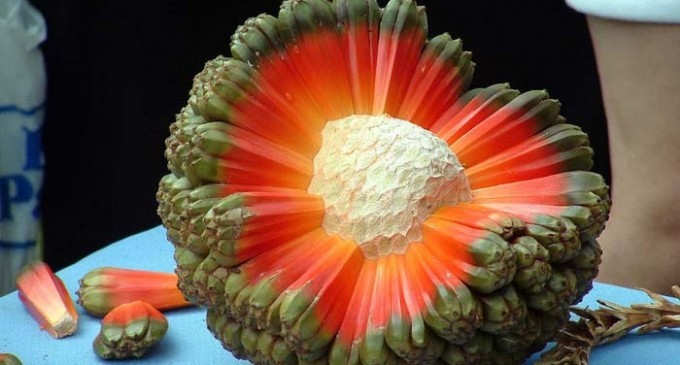 #3 Sea Beans
This emerald green vegetable does sort of resemble green beans, but a closer look reveals spiky green leaves and a branched, almost cactus-like appearance. Sea beans can be found under many names. According to Specialty Produce (link below), they are also known as "sea pickle, sea asparagus, samphire, glasswort, marsh asparagus, marsh samphire, salicornia and pousse-pied."
How does it taste? Sea beans grow in the ocean, absorbing nutrients from the water, so it's no surprise that they have a delicious, somewhat briny flavor. The texture of the vegetable is crunchy.
How is it prepared? Sea beans can be prepared in many different ways, from simply steamed/blanched to sauteed or even pickled. They are commonly used as accompaniment to seafood dishes.
Where and when? Originally, sea beans were gathered wild, but they are now cultivated commercially, providing year-round availability.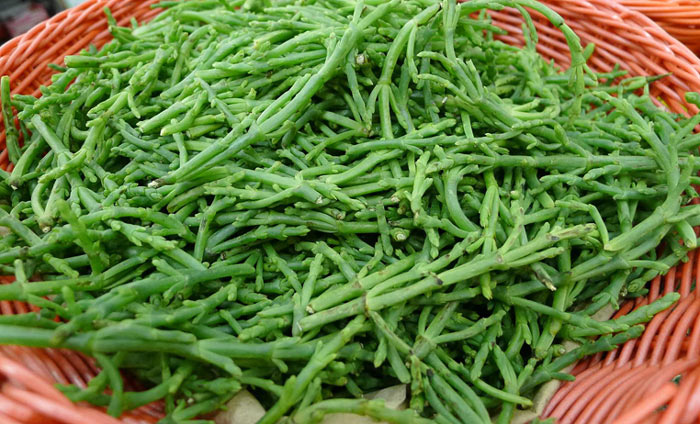 Photo: Robert Sietsema on Village Voice
Sea beans listing at Specialty Produce
Up Next: a peculiar vegetable that looks like a mathematician's puzzle. Don't worry – it tastes even better than it looks!